Who we are
ELKOPLAST CZ, s.r.o. is a renowned Czech manufacturing company in the field of products for collection, sorting and transport of waste. Production capacities serve especially our own program.
Our other major products include diesel-oil and other liquids tanks and grit bins.
active
customers
export
countries
employees
Our production
In our three ISO-certified production plants, we use technologies of metal production, polyethylene rotational moulding and fiberglass production.
TRANSPORT
We provide road freight transport (export-import) of oversized loads (up to 3 m wide) across Europe. At present, we own 21 vehicle units, especially large-capacity ones with a capacity of 100 to 120 cbm, and more than 50 vehicles of our subcontractors.
Read more
Fair participation
With our customers, we regularly meet on the most important international exhibitions, especially in the field of waste management.
We are proud to help

others
The Canisterapeutical Center of Zlín focuses mainly on children who suffer from cerebral palsy or other mental or physical disabilities.
Wheelchair Sports Club Ostrava (SKV) specializes in table tennis for handicapped sportsmen, organizes specialized seminars in the field of rehabilitation, healthcare and social sphere. We also contributed significantly to the Czech Championship in table tennis for wheelchair users.
TJ Olympia Bruntál was founded 2.12. 1988 and has 856 members, which are associated with athletics, floorball, recreational sports, the Czech Association of Sports for All and Senior Club U3V.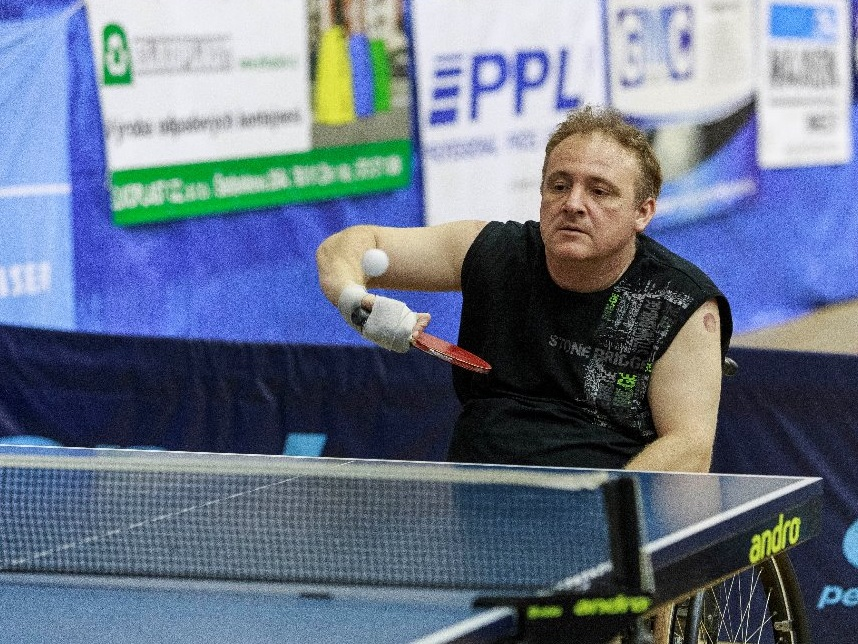 Information on processing of personal data
Information on the processing of personal data provided within the meaning of Regulation (EU) 2016/679 of the European Parliament and of the Council on the protection of individuals with regard to the processing of personal data ("GDPR") to ELKOPLAST's customers and business partners.
Administrator of your data
ELKOPLAST CZ, as, Company ID: 25347942, with its registered office at Štefánikova 2664, Zlín, 760 01, registered in the Commercial Register kept at the Regional Court in Brno, Section C, Insert 27857 (hereinafter ELKOPLAST) GDPR informs you about the processing of your personal data and your rights.
The purposes of processing your data
We process your personal data to the extent necessary for:
fulfillment of contractual obligations;
fulfillment of the obligations arising out of the conditions of the services used;
compliance with obligations under generally binding legal regulations;
contact management to customer and business partner representatives;
Sending business communications with products and services;
organizing business events and training, including inviting and arranging accommodation;
personalized access to our Internet services;
ensuring the protection of our rights and legitimate interests.

In accordance with Act No. 480/2004 Coll., On certain information society services, ELKOPLAST uses your contact information for the purpose of sending business communications with an offer based on automated decision making, including profiling, until you disagree with that use of your contact.
Your data we process
We process the following categories of your personal information:
Identification data
In order to identify you unmistakably, we process personal data in the scope of: name, surname, title, firm, position in the company.
Contact information
In order to contact you, we process personal information in the following fields: email, telephone numbers, business address, or contact address.
Information about professional orientation
In order to provide you with information about our products and services that correspond to your professional background, we process personal data within the scope of: business, professional specialization, business questionnaires.
The recipient of your data
ELKOPLAST processes and stores your personal data. The processing of personal data can only be processed by ELKOPLAST on the basis of a contract for the processing of personal data.
Your personal data may, under certain conditions, be made available to state authorities (the Czech Police, courts, the Financial Administration of the Czech Republic, etc.) in the exercise of their statutory powers.
Time of processing your data
Your personal data are stored within us for the duration of the agreement between you and ELKOPLAST, or for the duration of your registration for the use of ELKOPLAST.
Upon termination of the contractual relationship between you and our Company, or upon your termination of use of our services, we continue to process your personal data only for the purposes and for the time we are required to keep such data in accordance with generally binding legal regulations.
If you have given us permission to process personal data for the purpose of sending business offers, the period of storage of your personal data is five years from the date of your consent.
Once the period of storage of your personal data has elapsed or the period we are required to keep under the law, your personal data will be anonymized or deleted from our databases and systems.
What are your rights
We process your data transparently, correctly, in accordance with GDPR and generally binding legal regulations. You have the right to access your data and the right to repair it. In cases where you process your data to which you have given consent, you are entitled to withdraw this consent at any time. If you wish to revoke your consent to processing, and there is no other legal reason for processing your data, or you express your disapproval of sending commercial communications, you have the right to delete or restrict the processing.
You can apply the right to access your data and your other rights by sending a written request to ELKOPLAST or by sending it electronically to elkoplast@elkoplast.cz.
If you believe your data processing is not correct, you can file a complaint with the Office for Personal Data Protection. If you have any questions, please write to elkoplast@elkoplast.cz.
Milestones
1991
Production of fiberglass containers in Ostrata
20 employees
1997
Establishment of ELKOPLAST CZ, s.r.o.
Production of steel containers
32 employees
2001
New production plant in Bruntál - production of large-volume containers.
74 employees
2003
International road transport started
86 employees
2008
Production of polyethylene containers in Bruntál
129 employees
ELKOPLAST CZ is the quality certificates holder: