Waste containers and other equipment for Georgia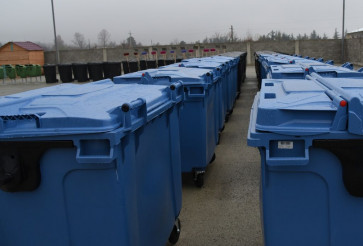 In December, we successfully completed deliveries to a total of 17 municipalities in western and eastern Georgia.
The complex project consisted not only of the supply of thousands of 1100/240/120 l plastic containers, 50 l street bins, handling carts for 120 l containers, but also complete work clothes for technical service employees.
We believe that with this project we have contributed to the overall increase in the level of waste management in Georgia.